Gumbo
I never could understand why people post pictures of their food on their blogs. I mean, is it such a big deal that the maker of this roux actually got it right the first time, without burning it? Did she really have to take a picture and record the moment?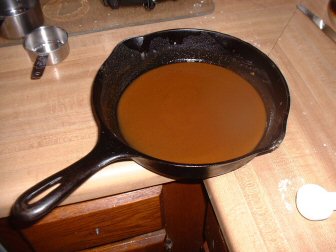 And so what if she made a good gumbo?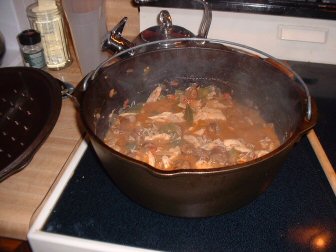 The only reason I posted the gumbo picture is because I think it's cute, how the bay leaf is standing up in the middle of the pot, probably saying "Hi, Mom!" in Bayleafese.
Time to go. I'll soon be Ruck-bound.